The thirteenth GP of the season takes place in what is called "the hell of sand!" Lommel in Belgium, the most complicated and difficult track on the entire world calendar, the track changes lap after lap and for the riders to find the right feeling with the Belgian sand is very important in order not to make mistakes.
Albin Gerhardsson in timed qualifying seems to have found a good feeling with the track going to score the 22nd time. In the qualifying heat Albin manages to improve with a good race without making big mistakes he crossed the finish line in 21st position.
In race 1 Gerhardsson manages to have a good starting point from the gate and manages to take a good position at the gate, Albin fought throughout the heat to be able to enter the best twenty and take home some world championship points, the Swedish rider finished in 21st position.
The second heat saw an excellent performance for Gerhardsson, in borderline track conditions also due to the rain that fell during the day. Albin showed off the good work done so far together with the team and with a race without sparing himself he took home the 19th position, taking home world championship points.
SDMCORSE-AVIOMETAL MX TEAM moves to Finland for the next World Championship race in just 7 days.
Daniele Marchese. "The most demanding race of the season and for Albin it was the first time, he showed great physical preparation completing both heats without problems. In race 2 he brought home important points for his and the team's morale and we are very happy with the work we are doing together."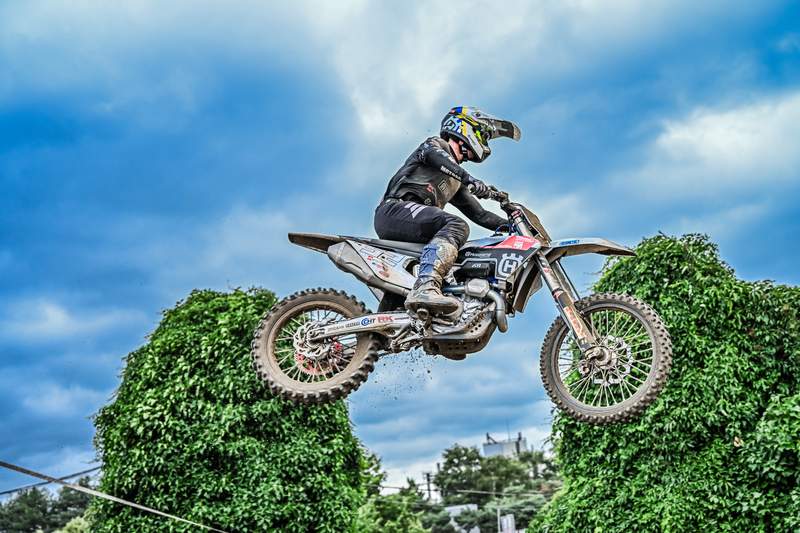 Campionato del Mondo MXGP delle Fiandre
Il tredicesimo Gp della stagione si corre in quello che è chiamato "l'inferno di sabbia!" Lommel in Belgio, la pista più complicata e difficile di tutto il calendario mondiale, il tracciato cambia giro dopo giro e per i piloti trovare il giusto feeling con la sabbia del Belgio è molto importante per non commettere errori.
Albin Gerhardsson nelle prove cronometrate sembra aver trovato un buon feeling con la pista andando a segnare il 22° tempo. Nella manche di qualifica Albin riesce a migliorarsi con una buona gara senza commettere grossi errori ha tagliato il traguardo in 21° posizione.
In gara 1 Gerhardsson riesce ad avere un buono spunto dal cancello e riesce a prendere una buona posizione al cancello, Albin per tutta la manche ha combattuto per riuscire ad entrare nei migliori venti e portarsi a casa dei punti mondiali, il pilota svedese ha concluso in 21° posizione.
La seconda manche ha visto un'ottima prestazione per Gerhardsson, in condizioni di pista al limite dovuta anche alla pioggia caduta durante la giornata, Albin ha messo in mostra il buon lavoro fatto fin qui insieme al team e con una gara senza risparmiarsi si è portato a casa la 19° posizione portandosi a casa punti mondiali.
SDMCORSE-AVIOMETAL MX TEAM si sposta in Finlandia per la prossima gara di mondiale tra soli 7 giorni.
Daniele Marchese."La gara più impegnativa della stagione e per Albin è stata la prima volta, ha dimostrato una grande preparazione fisica portando a termine entrambe le manche senza problemi. In gara 2 ha portato a casa punti importanti per il morale suo e del team e siamo molto contenti del lavoro che si sta facendo insieme."